Could grow by 3.7 percent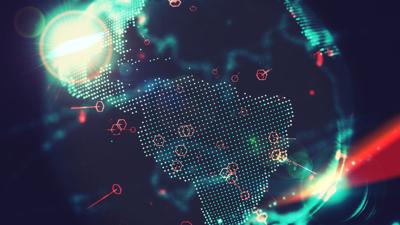 By: The Weekly Journal
MIAMI (AP) — Latin America's economic activity could grow by 3.7% in 2021 as countries relax the restrictions imposed to control the coronavirus pandemic, but "the rebound will be very weak" and in a negative scenario it could be even less than 2%, the World Bank said Tuesday.
Regional growth will be less than the 4% global forecast, mainly because Latin America has been one of the regions hardest hit by the COVID-19 outbreak, both health-wise and economically, according to the January edition of the World Economic Outlook report published by the international financial organization.
The best scenario for Latin America would occur if restrictions are relaxed, commodity prices stabilize and external conditions improve, the World Bank considered in its report.
But the Washington-based entity warned that «in a negative scenario in which the distribution of vaccines is delayed, with secondary economic effects, growth could be even lower, of 1.9%.»
The rebound will take place after a year in which the regional economy fell to record levels, with a contraction of 6.9% that the World Bank attributed mainly to the fear of the public and companies and to the measures that, to control the pandemic, limited activity in the formal sector.
In the first three quarters of 2020, the volume of exported goods fell by 8% year-on-year and the tourism sector remained paralyzed. Women and young professionals who work the most in the hotel, restaurant and personal services industry, were the most affected by job losses, along with low-income households, the World Bank indicated.
The countries most affected were those of the Caribbean, whose economy is mainly sustained by tourism. Belize, for example, had an economic contraction of 20.3%.
In Latin America, the Peruvian economy was the hardest hit, with a 12% drop followed by a 10.6% collapse in activity in Argentina; 10% in the Dominican Republic, and 9% in Mexico.
For this year, the World Bank foresees that the highest growth will be in Peru, with 7.6%, followed by Panama, with 5.1%. The economies of Argentina and Colombia would register a 4.9% rise in activity, followed by the Dominican Republic, with 4.8%, and El Salvador, with 4.6%.
Mexico would grow 3.7% in 2021 and 2.6% in 2022, while Brazil, which had an economic decline of 4.5% in 2020, would reactivate at a rate of 3% this year and 2, 5% next year, according to the World Bank.
The outlook, however, presents risks and activity could decrease due to the impossibility of containing the pandemic, problems related to debt and external financing, social tensions and economic damages related to the pandemic that were not foreseen, the World Bank warned.
«The deterioration in investor confidence is a serious risk to the economic outlook,» the report said, noting that creditworthiness has declined throughout the region.
Original article: https://www.theweeklyjournal.com/business/world-bank-projects-economic-growth-in-latin-america/article_aa2637ec-4f7e-11eb-bcf8-7b5858b096b4.html