10 Best Locations To Start A New Life In Latin America
 By: Kathleen Peddicord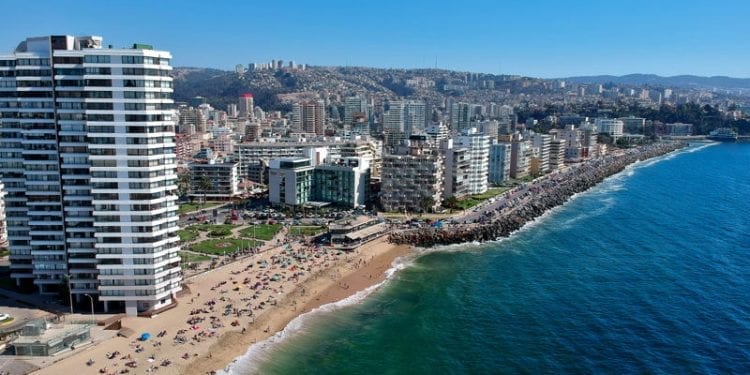 We give a lot of virtual ink to Latin America.
It's nearby to North America (where most of our readers currently reside), cheap, and sunny… meaning it checks three important boxes for most would-be retirees and expats.
But there's a world beyond these Americas that can also offer good weather and a low cost of living… plus, in some cases, some things you won't find here.

Asia boasts a number of the most cost-friendly places anywhere to call home right now. Pockets of Thailand, China, Vietnam, and India, for example, can be absurdly cheap. Living on this side of the planet, you'd also have access to some of the world's most beautiful beaches and your life would be full of the exotic, the unexpected, and the adventuresome.
That is to say, the culture shock would be significant. For some, this reality is thrilling and invigorating… for others, intimidating, even terrifying.
In Asia, as well, you're a very long airplane ride (or series of airplane rides) away from family, friends, and business interests back "home." For this reason, it can make sense to approach Asia as a part-time living choice.
How about three months in Chiang Mai, where your retirement budget would stretch far indeed, followed by a few months in the south of France, say, or Abruzzo?
Which brings us to Europe. Most would-be retirees abroad often dismiss Europe as too expensive, but this isn't necessarily the case, especially right now thanks to the dollar's surging strength against the euro.
Sure, a retiree on a modest budget probably can't afford Paris or Florence, but have you considered southwestern France, where life is quintessentially French but, as well, surprisingly affordable, or Pisa, about an hour from Michelangelo's hometown but dramatically less costly?
One of the big advantages of Europe, compared with other regional retire-overseas options, is the opportunity it affords for what a friend last week referred to as "high culture." Every country in the world has local culture, but not everywhere has world-class museums, opera, and live theater, for example. If you're interested in a life that includes what are conventionally recognized as cultural offerings of the high-brow variety, you should be looking to the Continent.
Which is not to say it's impossible to enjoy an Old World Continental lifestyle anywhere else. Some cities in South America offer a fair imitation—Buenos Aires, for example, and Medellín, Colombia, to name two. Both are cities of open-air cafés, classic-style museums and theaters, art galleries and antique shops.
And both, you'll note, are in South America, not Central America. The differences between these two regions, even between Panama and Colombia, next-door neighbors, can be striking. I'm speaking generally and could name exceptions to every point, but, again, generally speaking, South America offers what I'd call more polished options, a good place to look if what you want is culture on the cheap.
Central America, by contrast, is, everywhere, rough around the edges. These are small, developing countries with non-existent budgets for things like art museums. Making for a way of life that is, for some, charming. Romantics (like me) in Central America focus on the potential for what could be rather than the reality of what sometimes is.
Others find Central America frustrating, disappointing, even appalling.
On the other hand, this sun-blessed region can be but a quick plane hop away and a user-friendly place to establish foreign residency…
Pluses and minuses… give and take.
In the context of helping to prompt your comparative analysis of the world's best places to think about living or retiring overseas, I offer this month part one of a three-part series.
This month I introduce you to the 10 best places to live or retire in the Americas.
Next month, I'll share my top 10 picks for Europe… following, in your next issue, by the 10 best places to live or retire in Asia.
Without further ado, let's look closely at what Latin America has to offer the would-be retiree and expat…
Cuenca, Ecuador
Cuenca, Ecuador, is the most affordable place you'd want to retire in Latin America. Other places may be a bit cheaper, including some places elsewhere in Ecuador, but you'd be removed from the conveniences of a city, you wouldn't have access to certain services, amenities, and conveniences that make life comfortable, and your standard of living might be reduced. Cuenca is this region's best quality-of-life buy for the money. This is an historic city that's also a healthy place to live—with fresh air and abundant sunshine—and one of the most authentic Spanish-colonial settings in the region. Despite its big and growing expat community, this is still a "go local" choice. Ecuador uses the U.S. dollar so retirees in this country have no currency exchange concerns.
Fortaleza, Brazil
Among the many beautiful coastal towns in Brazil's Northeast region, Fortaleza, offering sophisticated beachfront living, chic city neighborhoods, and a well-maintained and colorful historic center, stands out. This is one of the most visited cities in Brazil thanks to its excellent weather, quality white-sand beaches, and standard of services and amenities. The seaside boardwalk is cheerful and bustling day and night with joggers, strollers, and swimmers. Each morning, local fishermen pull their boats ashore to tempt you with the day's fresh catch. The current strength of the U.S. dollar versus the Brazilian real makes both the cost of living and of purchasing an oceanside home of your own a bargain.
Mazatlán, Mexico
Over the past four decades, Americans have voted Mexico the world's #1 place to live or retire in the way that really counts—by packing up and moving there. This country is home to more American expats and retirees than any other. Mazatlán, on Mexico's Pacific coast, is one of the few places in the world where you can walk for miles on an uncrowded beach within the city limits. This is a real city with beautiful beaches and a walkable colonial center that's both a popular expat choice and an authentic Mexican resort town. Located about midway along Mexico's Pacific coast, Mazatlán has been out of favor for decades but is making a comeback. December through June, the weather is ideal, making Mazatlán a top choice for snowbirds.
Medellín, Colombia
Pretty, tidy, pleasant Medellín is a city of parks and flowers. It is also one of the world's most progressive and innovative cities, with state-of-the-art infrastructure and environmentally conscious developers and planners. Most every building is constructed of red brick and topped with red clay roof tiles. The overall effect is delightful. Thanks to its mountain setting, Medellín is one of a handful of cities around the world that qualifies as a land of eternal springtime, meaning no heating or air conditioning is required, keeping utility costs low. The European undertones in Medellín are strong, from the way the women dress to the way people greet each other in passing on the street. Thanks to the current exchange rate between the Colombian peso and the U.S. dollar, all of this is available to the retiree at a dramatically discounted cost.
Mendoza, Argentina
Mendoza is wine country, and where vines grow the living is generally good. Here in the interior of Argentina, food, vino, and interesting conversation are the priorities of life. This region's laid-back atmosphere, safe cities, developed infrastructure, unspoiled culture, affordable cost of living, and friendly people combine to create an idyllic lifestyle. This is a good choice for the active retiree who isn't ready to sit back rocking on the front porch. You could spend your days skiing, hiking, climbing, bird-watching, white-water rafting, kayaking, even kite-surfing and your evenings practicing the tango. Plus, Argentina has more golf courses than the rest of Latin America combined.
Las Terrenas, Dominican Republic
The Dominican Republic is more than an all-inclusive resort destination. This country's miles of white-sand beaches attract growing numbers of tourists, but this is also a top Caribbean choice for retirement living. Dominicans are friendly and hospitable, truly warm and welcoming. Las Terrenas is not just another sandy beach town. This island outpost is more cosmopolitan than you'd imagine, thanks to 40 years of cultural and commercial influence from French and Italian settlers. This means baguette baked fresh daily, restaurants whose menus include things like prosciutto and melon and cold prosecco, kisses on both cheeks in greeting, alert and attentive waitstaff, and other developed-world niceties not normally associated with life on the Caribbean Sea.
San Ignacio, Belize
With everything going on in the world these days, Belize's back-to-basics approach to living can be almost irresistibly alluring. San Ignacio is the heart of this country's rain forest interior. This is a region of mountains and Maya ruins, rivers and waterfalls, Belize's frontier, a place to stake a claim and make your own way. The wide-open spaces around San Ignacio appeal to the adventuresome and the independent. Living here, you'd enjoy elbow room, far-reaching vistas, and a clean slate. You could start over and rebuild your life entirely. You'd have a higher level of support than you might expect thanks to the fast-growing community of expat retirees.
El Valle de Antón, Panama
For years Panama City, Panama, has been recognized as one of the world's top retirement havens. Today this boomtown is no longer retiree-friendly. The mountain town of El Valle, however, 90 minutes away, the only settlement in the world contained within the walls of a volcano, is a top choice for retirement and a complete escape from Panama's chaotic capital. Known for its mineralized springs, healing mud baths, and generally healthy environment, El Valle is just a half-hour from Panama's City Beaches, the country's most developed coastal stretch, with an established expat community and all the services and amenities to support it.
La Barra, Uruguay
Uruguay is a safe, stable democracy with a solid banking system whose secrecy laws have long drawn offshore investors. This is perhaps the least corrupt country in the region with low crime rates, low poverty levels, First World infrastructure, and a generally high standard of living. La Barra, on Uruguay's Atlantic coast, midway between Montevideo and the border with Brazil, is a small town of neat white houses, beautiful beaches, great restaurants, quiet wooded neighborhoods, and more nightlife than you expect in a place this size. This is a small, walkable town that offers all the services, comforts, conveniences, and even luxuries of 21st-century living.
Viña del Mar, Chile
Chile is another First World alternative in Latin America offering a high standard of living. The water is drinkable, phone and internet are fast and reliable, and public transportation is modern and efficient. On one hand, Viña del Mar is Chile's top seaside escape with all the amenities of a resort town plus a casino. On the other, this is a real city, with shopping centers, theater, orchestra, and administrative services. Temperatures are mild year-round, the ocean breeze is fresh, and the dining options are top-notch. One downside: Thanks to the Humboldt Current, ocean temperatures are seldom warm enough for swimming.
Original article: https://www.liveandinvestoverseas.com/retirement-living/10-of-the-best-places-to-live-or-retire-in-latin-america/